Our fees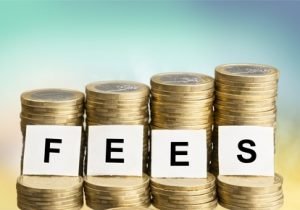 We do not tie our fees to purchase price; they depend entirely on each case we work. Our conveyancing fees will reflect the complexity of the situation with the deed, type and the amount of work involved leading up to the public deed in the notary's office and possibly beyond.
English-speaking law firms in south and east Spain will normally quote a minimum fee of around 1%/1.5% of the purchase price but this can be expensive if the purchase price of your property is over 200,000€. So, the more expensive your property, the more you have to pay, even though size and price do not necessarily mean more work. Our experience over the last years suggests a standard fee of around 1,800 euros.
Below we clarify which elements are included in the standard package at 1,800 euros.
Clients are free to terminate our services at any time, paying only for the work executed until that time.
For other legal services an estimate of our costs will be provided prior to start any procedures.
| Provision of services | Included/Extra |
| --- | --- |
| Providing information on the buying process | Included |
| Advising regarding fees and taxes applicable during and after sale | Included |
| Advising regarding the payment of costs and national/local taxes arising from the purchase | Included |
| Advising regarding the roles of gestors, asesores and fiscal representatives | Included |
| Advising regarding the law on fiscal representation and implications | Included |
| Advising regarding any withholding tax obligations arising from foreign residence of buyer[s] | Included |
| Advising regarding agents' reputations | Included |
| Assisting with the negotiation of the price | Included |
| Advising on the question of size and nature of the deposit and final payment | Included |
| Dialogue on the nature and mechanics of payment – deposit and final | Included |
| Advice on any particular Spanish aspects of the purchase | Included |
| Introduction to sources of finance | Included |
| Checking title by obtaining and reviewing Catastral and Registro data | Included |
| Enquiring at the Catastro and/or the Registro re implications of any irregularities | Included |
| Checking that the property is free of any charges, mortgage or the like | Included |
| Advising on how to deal with any title complications arising | Included |
| Checking on the coastal boundary line | Included |
| Advising the client about any extra paperwork required to legalize the property or ensure the registration of the property in the Land Registry | Included |
| Advising whether there are any problems with the property which the sellers would need to rectify prior to the purchase signing. | Included |
| Chasing the sellers/ estate agent to rectify the deeds or other documents according to our legal instruccions | Included |
| Checking on any rights in favour of neighbours | Included |
| Checking on any old/new building licences required | Included |
| Checking local planning regulations | Included |
| Checking local council building, road and rail plans – Informe urbanistico | Included |
| Enquiries re any specific alteration/refurbishment proposals [reformas] | Included |
| Dialogue on the choice and location of notary | Included |
| Drafting the arras (deposit) contract and negotiating with the seller/agent | Included |
| Translating the arras contract | Included |
| Drafting or agreeing the escritura with the notary | Included |
| Supervising the work done by the notary | Included |
| Ensuring the discharging of any existing mortgage | Included |
| Attending the signing of the escritura and dealing with issues arising | Included |
| Obtaining copies of the formal documents and supplying same to client | Included |
| Assisting with payment of notary and/or fiscal representative bills | Included |
| Assisting with payment of taxes | Included |
| Assisting with registration of title | Included |
| Liaising frequently with the client throughout the process – by phone an email | Included |
| Providing regular updates of the Checklist | Included |
| Responding to client enquiries as required | Included |
| Correcting Catastro data prior to or post the signing of the escritura | Extra-Legal |
| Responding to bank enquiries regarding a mortgage | Extra-Legal |
| Dialogue with whomsoever re the problem of property without proof of title | Extra-Legal |
| Devising solutions to the problem of unclear title | Extra-Legal |
| Obtaining a survey in respect of the land to be bought required for rectification | Extra-Legal |
| Assisting with the production of a Power of Attorney in either the UK or Spain | Extra-Legal |
| Translating a Power of Attorney | Extra-Legal |
| Translating the escritura | Extra-Legal |
| Providing English translations of all papers | Extra-Legal |
| Production of Wills | Extra-Legal |
| Providing legal advice unrelated to property | Extra-Legal |
| Assistance with selling your property | Extra-Legal |
| Assisting with the appointment of a gestor, asesor and/or fiscal representative | Extra-Legal |
| Chasing the client's gestor, asesor and/or fiscal representative | Extra-Legal |
| Assisting with the obtaining of NIE(s), either in the UK or Spain | Extra-Legal |
| Assisting with the opening of a Spanish bank account | Extra-Legal |
| Assisting with a mortgage application | Extra-Legal |
| Assisting with obtaining a structural survey | Extra-Legal |
| Translating a structural survey report | Extra-Legal |
| Reporting on the implications of a structural survey | Extra-Legal |
| Assisting with the transfer of gas, water and/or electricity accounts | Extra-Legal |
| Advising on the availability of grants from local authorities | Extra-Legal |
| Enquiring regarding grants | Extra-Legal |
| Assisting with the negotiation of grants | Extra-Legal |
| Discussing aspects of construction with builders and reporting to client | Extra-Legal |
| Chasing builders in respect of relevant licences | Extra-Legal |
| Advising on Community Statutes in apartment blocks | Extra-Legal |
| Obtaining and translating Community Statutes | Extra-Legal |
| Dialogue with the seller's lawyer on the issue of renting the property | Extra-Legal |
| Writing or reviewing contracts for renting out the property | Extra-Legal |