How can we help you?
Investing in a property overseas is a big step, so it is highly recommended  searching for legal advice on property law. Elena Lino is an English-speaking Spanish property lawyer that will help you at all matters regarding finding a property for sale in Spain and going through all the process to finally purchase your house. Elena Lino is a member  of the Law Society of Pontevedra, (membership number 1943) and she assures a professional regulated service during all the process.
It is important to bridge the gap between cultures and countries when you are representing international clients. For that reason, Elena Lino´s firm collaborates with  solicitors  and notaries of other countries to arrange Powers of Attorney, Certificates of English Law and other kinds of legal documents which have to be issued out of Spain for use before Spanish notaries, land registries and the court.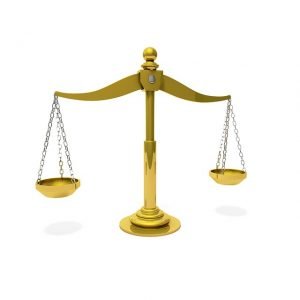 On legal matters, we provide:
Legal searches regarding ownership and title, etc.
Advice on how to deal with any title complications arising
Administrative searches regarding planning proposals, etc.
Check the coastal boundary line between public and private land if the house is located near the seafront
Drafting and reviewing all the contracts. The most common  is called "arras" -( if the buyer pulls out he loses the deposit, if the seller pulls out he has to return double the deposit). Alternatively, another form of agreement may be made.
Provision of English translations of all papers
Supervision of the work done by the Notary [use of whom is compulsory in Spain]
Advice on any particular Spanish aspects of the purchase
Search to ascertain if there is a charge on the property
Ensure that the property matches the seller's description
Agreeing the terms of the purchase with the seller or the estate agent such as taxes to be paid and what appliances and furniture are included in the price
Checking that the seller's mortgage (if any) is cancelled
If the seller is non-resident in Spain, we ensure that all taxes are paid on the property including the 3% tax on the non-resident property
If you do not wish to attend the closing meeting, we can act through a power of attorney
Ensure that the deed of purchase and sale is registered at the local land registry
Help to open a bank account
Assist with obtaining a NIE – foreigners national identity number – required for all non-Spanish persons with property in Spain
Advise on the necessary taxes to be paid.
In addition, if you require them, we will also provide you with:
Arrangement of a structural survey
Introduction to sources of finance
Advice on setting up a business in your new house such as a bed&breakfast or a "casa de turismo rural"
The advantage of property lawyers?
A much easier process
Greater security in the integrity of the process.
Saving of time and trouble, both via the provision of our services and the introduction to others
Overall, a higher level of confidence in a much more secure transaction for you. In brief, peace of mind
Services not included
Although we don't normally provide any of the following services, we can, of course, introduce you to people who do:
Translation services for non-legal documents
Interpreter services for meetings with non-English speaking agents and/or vendors
Advice on building or restoration projects
Provision of estimates for such projects
Supervision of such projects